I received such a response regarding last week's "5 to Try", that I decided to put together a 2nd installment. You all make me so happy.
These are all fun, trends worth trying.
1. Monogrammed accessories
If there is one thing I know about Southern women, we never pass up an opportunity to put our monogram on items: pillow cases, totebags, necklaces, coffee mugs, kitchen towels, even burned into wooden cutting boards!
Whether you want your whole name written out…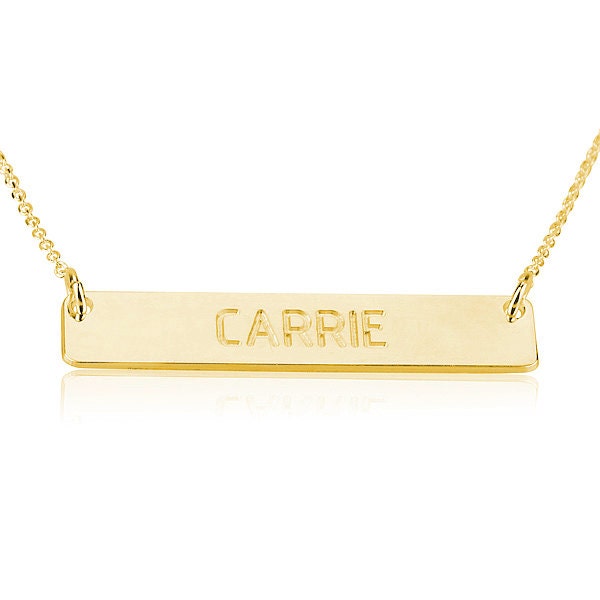 Or just a letter…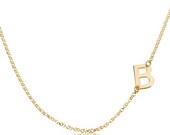 Or your 3 initials in script…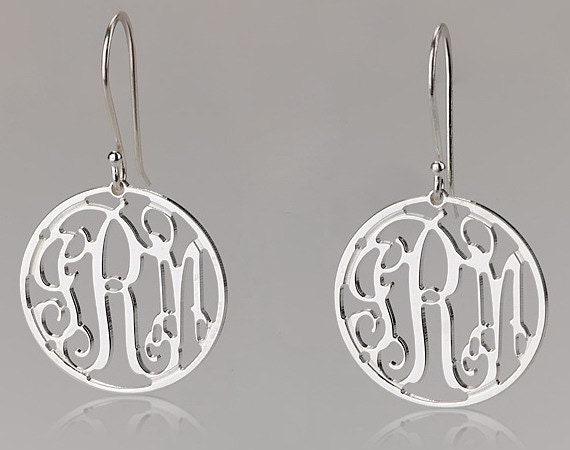 Check out all the styles & creative ways to personalize here: http://www.etsy.com/shop/PersonalizedNecklace.  Too fun!
A canvas tote is a "have to have" in my mind. In fact, I have 2 of them and have given them repeatedly as gifts for friends. It's a great personalized, stylish, and functional gift.
Comes in a variety of colors, sizes, and weights. My personal favorite is the Medium Natural Open Top totebag for $25.50.
2. Peplum
Peplum is a trend that everyone can rock! For those that are a boxier or more boyish frame, the peplum flare adds volume and an hourglass figure. For those that are more busty on top and slimmer hipped, it helps to give you balance. And for us curvier gals, it cinches in at the waist revealing your narrowest point.
Ponte Short-sleeved Peplum Top from Banana Republic for $49.50
The beauty of this tee is that it can be worn all on its own or under a cute cardi or blazer. It also is versatile and can be dressed down with jeans and boots or with tailored trousers and heels for work.
3. Two-toned
Color blocking defined fall and winter 2012, so 2013 welcomes the Two-toned trend; a simpler and more sophisticated way to color block.
Pyramid Bow Leather Gloves from Kate Spade for $128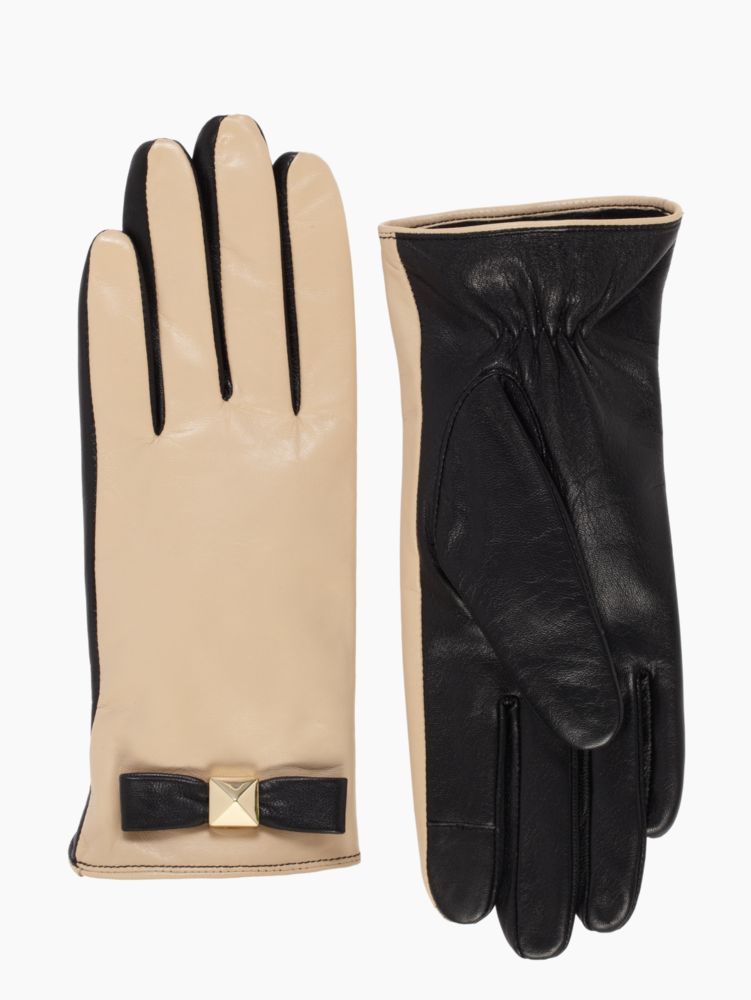 Cap-Toe Pointy Flats from GAP for $44.95 (comes in a variety of colors)
Women's 3/4 inch Colorblock Sweater from Land's End for $49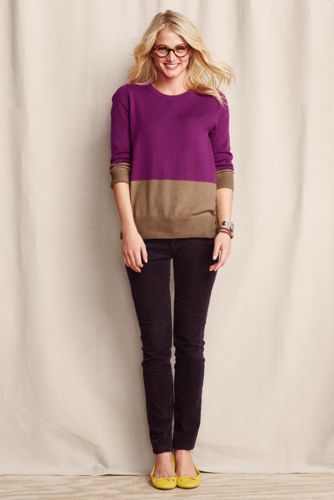 4. Irridescent & Metallics
A very classic pump from Nine West in an unexpected finish… shiny metallics! Give everyone at work a well-deserved shock and pair these with your LBD or black suit.
Love the silver pewter! Nine West Flax Pump.
A great carry-all make up bag from Stella & Dot for just $24 in Pewter Metallic
Betsey Johnson Tote in Snap, Crackle, and Pop in this gorgeous metallic blue. From Macy's for $88. And I love the leopard interior!

5. Sporty Footwear
Never thought I'd see the day when my childhood beloved Keds would reappear in my fashion magazines! I have to say, I'm pretty excited about it!
Keds has partnered with Kate Spade New York to create a line of playful, sporty, functional, and most importantly, comfortable shoes. All the styles you see below are $75! Stripes, polka dots, and patterns… oh my!
Other fun styles from just $4o and up…
I think those leopard ones may have my name on them. I like the thought of having some bop-around Keds in leopard print.
But then again, who doesn't?!?
Check out all the styles, textures, and colors at www.keds.com. It is sure to bring out the kid in all of us!