"…happenned so fast… Summer lovin'… Had me a blast!" 
Seriously. Just got caught up in my adolescent youth there for a minute, but does that song not instantly play in the recesses of your mind when you are singing/dreaming/thinking about summer?
Hopefully not just me!
Wanting to share with you some of my favorite Summer 2016 fashion trends. They are sure to make you fall in love too!
Off the Shoulder 
A trend that I highlighted in an earlier post, only gaining more steam this summer.
As far as I am concerned, it is the ultimate high-low fashion updating the classic t shirt or tank top and jeans this season. There is something extremely chic and effortless about the look and it's breezy and cool, perfect for these humid Southern summers.
Olivia Palermo + Chelsea 28 for Nordstrom's, Silk Peasant Blouse for $128
Top Shop "Livi" Off the Shoulder top, $60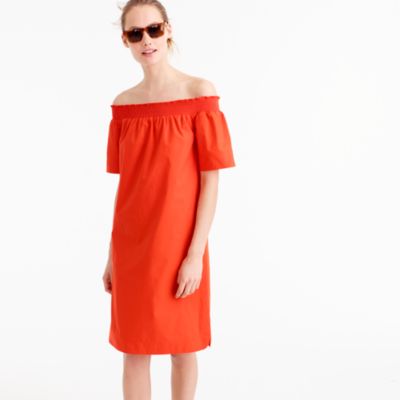 Off the Shoulder Dress in Cotton Poplin, from JCrew for $118
Man, I would live in that little poppy swing dress all summer long. Love it!
And I drool everytime I see this Canopy Tank from Anthropologie…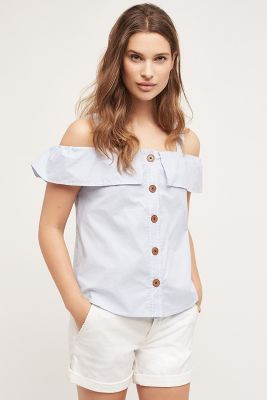 Dreamy!
Chambray 
When has chambray not been a great fashion choice for summer?
If it ever is "out", you can count me "out" along with it! I love chambray fabrics & love rocking them in the spring & summer seasons.
And, just our luck, Brighton Keller (a fashion blogger I follow on Instagram) published an article entitled…
Great ideas to see your soft & cozy denim shirt in a whole new light!
White Lace 
Not just for the brides to be this summer!
White lace is on & off the runways and the trend is everywhere. And I for one, love it! So ladylike and ultra feminine and perfect for summer.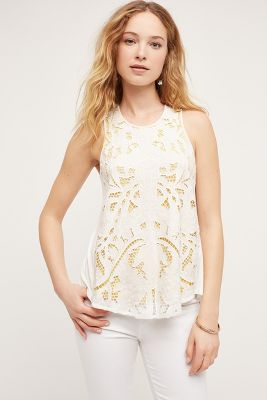 Filigree Lace Tank, Akemi + Kin for $88.
This is a great foundational tank dressed up with jeans, over a skirt, or even under a blazer for work.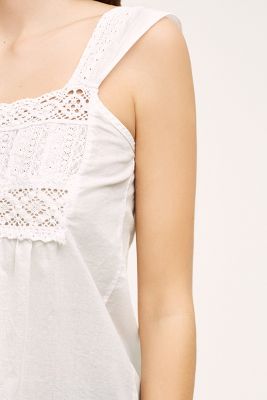 Sun Valley Tank by Artisan, for $88
The Block Heel 
A classic silhouette updated with raw wooden accents. The block heel is "the" heel for summer & fall 2016.
Champion, $100 from Seychelles Footwear
Munchkin from BC Footwear, $80 (comes in whiskey, black, and orange as pictured)
Selena, in Camel, $145 from Chocolate Blu Designer shoes. This is 2 trends in 1… perforated accessories also a great style trend for 2016.
Plaid 
Plaid finds a summer home in these luxurious day dresses & swing tunics!
A sweet little plaid halter sundress just perfect for this summer's garden parties.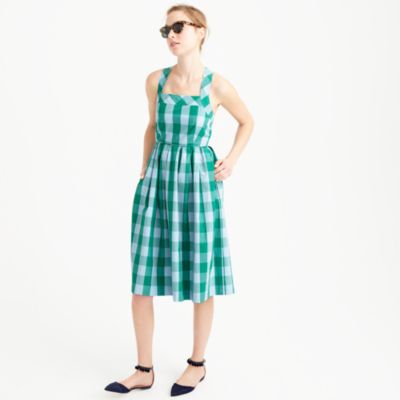 Gingham Sundress from JCrew, for $138 (but currently on SALE for 20% off!!!)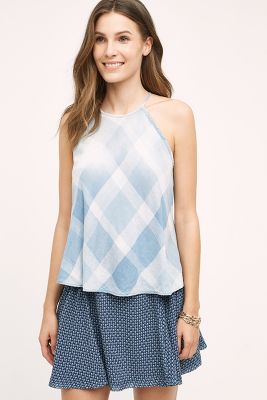 Checkered Sky Halter Top by Cloth & Stone, $88
And I love that emerald green & sky blue plaid combo. So pretty!
I hope this provides you with a little style inspo for this upcoming season. Summer is almost here!
Have fun!
xoxo…