I have a confession to make.
I have never actually made a classic carrot cake.
I don't know why. I guess it has always been somewhat of an intimidating layered cake to master. The grating of the carrots, the perfectly whipped cream cheese frosting.
But, these delicious classic Carrot Cake Cupcakes were well worth the effort and they weren't that difficult at all! In fact, I have made them over and over for many types of occasions, but they will make the perfect delicious handheld dessert for any Easter gathering.
Perfect for Brunch or Lunch!
Classic Carrot Cake Cupcakes 
Recipe from Barefoot Contessa Parties! by Ina Garten, Copyright 2001
Ingredients:
2 cups sugar
1 1/3 cups vegetable oil
1 teaspoon pure vanilla extract
4 extra-large eggs
2 cups All-purpose flour
2 teaspoons ground cinnamon
2 teaspoons baking soda
1 1/2 teaspoons kosher salt
3 cups grated carrots
1 cup golden raisins
1 cup chopped walnuts
3/4 pound cream cheese, at room temperature
1/2 pound unsalted butter, at room temperature
1 teaspoon pure vanilla extract
1 pound confectioner's sugar
Directions:
Preheat the oven to 400 degrees.
Beat the sugar, oil, and vanilla together in the bowl of an electric mixer fitted with a paddle attachment. Add the eggs, one at a time.
In a separate bowl, sift together the flour, cinnamon, baking soda, and salt. With the mixer on low speed, add half the dry ingredients to the wet ingredients. Add the grated carrots, raisins, and walnuts to the remaining flour, mix well, and add to the batter. Mix until just combined.
Tossing the carrot mixture in flour will ensure that the carrots, raisins, and walnuts remain evenly suspended in the batter and don't sink to the bottom of your cupcakes. But even if it does, they are still delicious.
Line muffin pans with paper liners. Scoop the batter into 22 muffin cups until each is 3/4 full. Bake for 10 minutes at 400 degrees, and then drop the temperature to 350 and bake for an additional 20-25 minutes, or until a toothpick comes out clean.
Cool completely on a rack.
And at this stage, resist any and all urges to eat one warm and unfrosted.
Or don't. Your call.
For the frosting, cream the cream cheese, butter, and vanilla in the bowl of an electric mixer fitted with a paddle attachment. Add the powdered sugar and beat until smooth.
When the cupcakes are cool, frost them generously and serve to some very happy house guests!
Absolutely delicious!
Needing more Easter dessert inspo?
Nothing more traditional than Coconut Cake at this springtime gathering, and this Pineapple Layered Coconut Cake is absolutely perfect & an update to the classic coconut cake.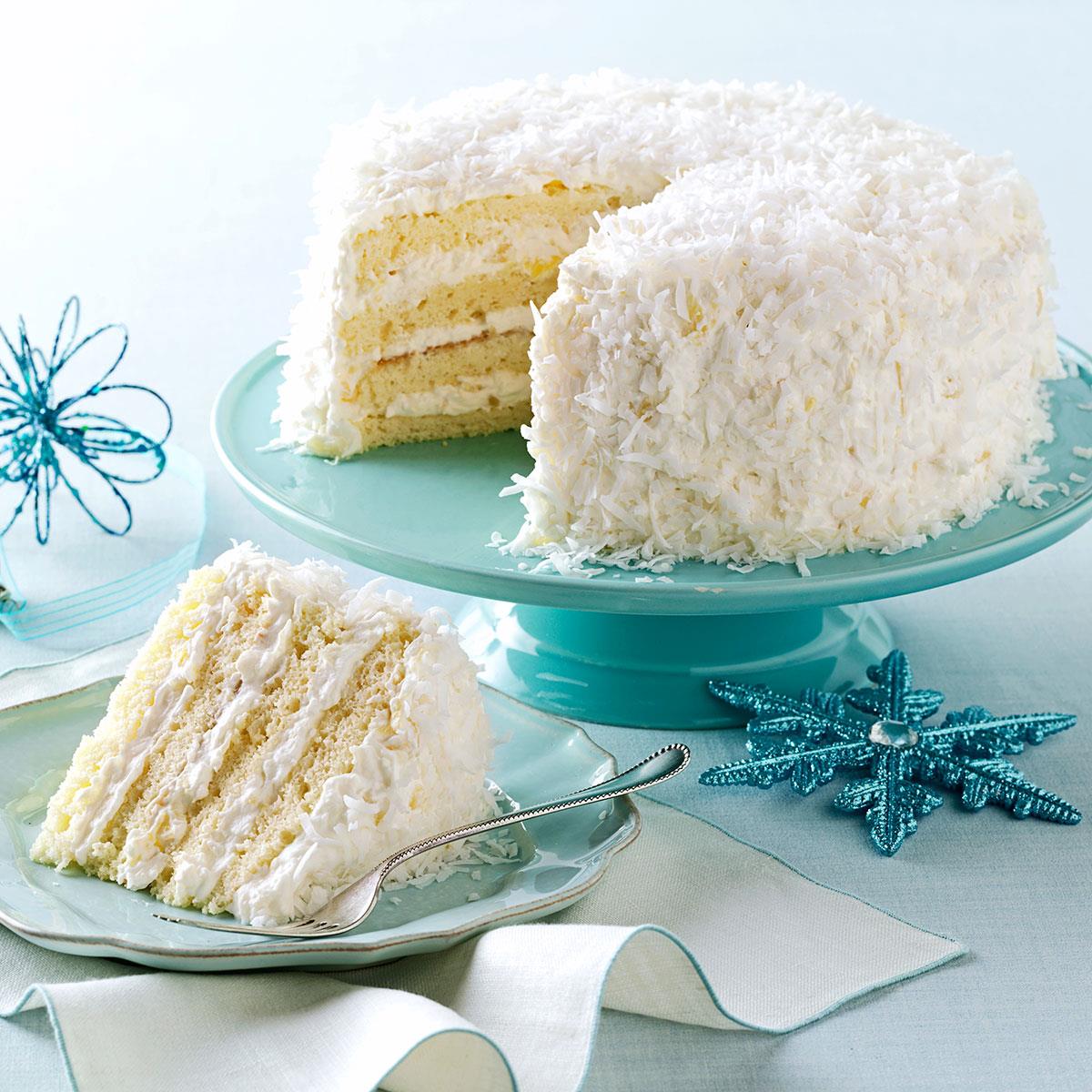 For a more non-traditional dessert, try Chocolate Eclair Cake, which is exactly what my family will savor this Saturday at our Easter gathering. It is super simple and stays in the fridge until you are ready to cut and serve!
It's so, so sinfully good! Cool, creamy, and dreamy.
And finally, The Very Best Banana Pudding, or at least my DatDat thinks so!
My secret? It's buttery Chessman cookies in place of Nilla Wafers and homemade stove-top pudding in place of instant. It's the smallest of details that sometimes make the biggest difference in the finished product.
Delicious!
But most of all, Happy Easter to you and your families!
He is Risen indeed!
xoxo….