Y'all.
This chicken.
What can I even say about it?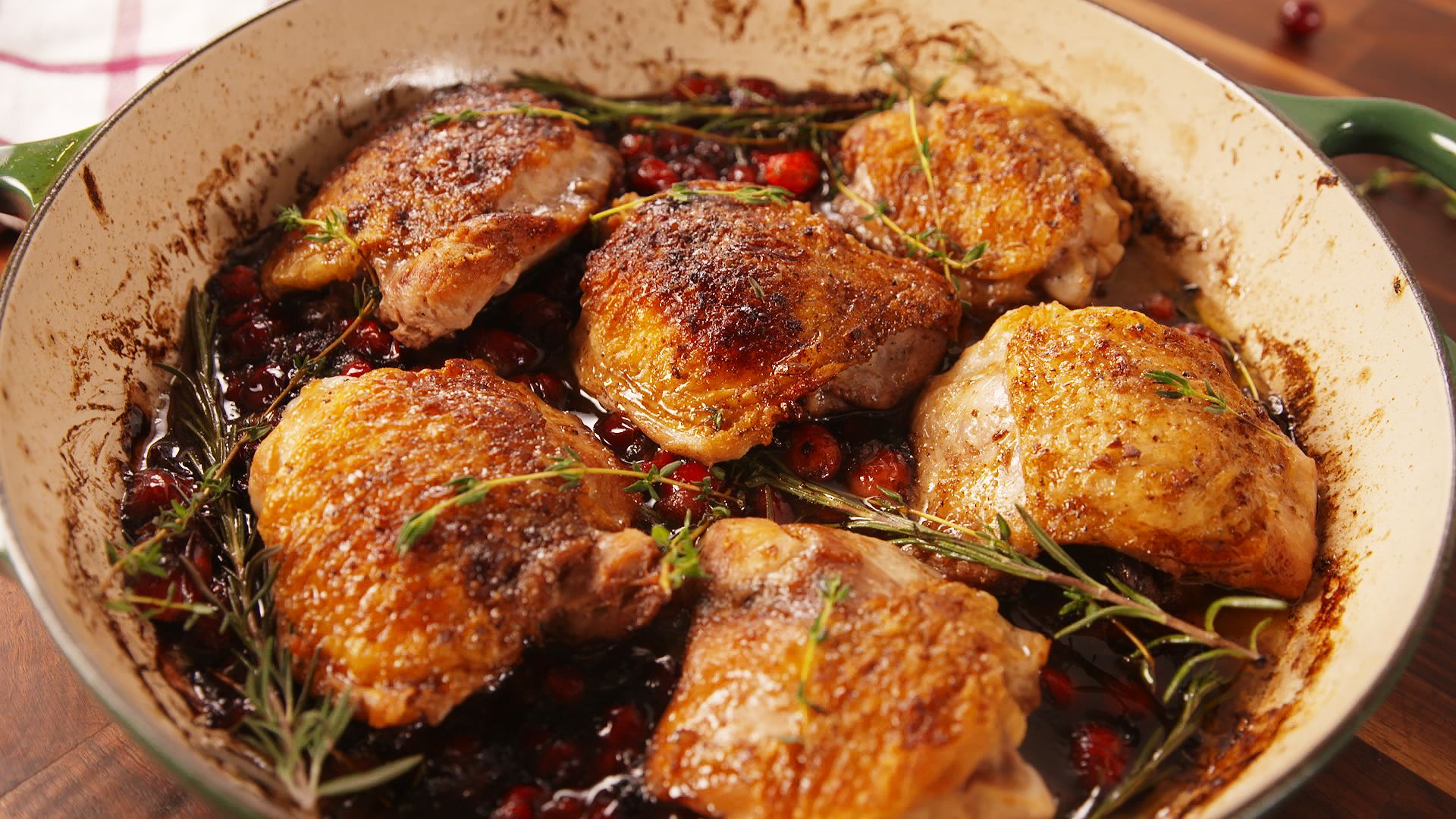 It's simple enough to throw together any night of the week, but impressive enough to serve for a special occasion.
Best Cranberry Balsamic Roast Chicken Recipe 
Original Recipe from Delish.com. Follow link here.)
Prep: 15 mins , Total Time: 45 mins to the table
Ingredients:
1 tbsp. olive oil
1 lb. skin-on, bone-in chicken thighs
2 tbsp. butter
1/2 c. fresh cranberries
1/3 c. balsamic vinegar
2 cloves garlic, minced
4 sprigs rosemary, coarsely chopped
2 tsp. fresh thyme leaves
1 tbsp. brown sugar (optional)
Zest of 1 orange
Directions:
Preheat oven to 325°. '
In a large ovenproof skillet over medium high heat, heat olive oil. Add chicken skin side-down and cook until the skin is golden and crispy, about 4 minutes. Remove chicken from heat and place on plate, skin side-up, to rest for just a bit.
Melt butter in the same skillet where you have just browned the chicken, then add cranberries, balsamic vinegar, garlic, brown sugar (if using), and orange zest. Return chicken to skillet and scatter herbs all around. Simmer until the liquid begins to thicken and the cranberries start to soften, about 5 to 7 minutes.
Transfer to oven and cook until the chicken thighs are cooked through, 18 to 20 minutes more.
Serve warm alongside your favorite starch, green vegetable, or tossed salad for a complex, but deceptively simple meal!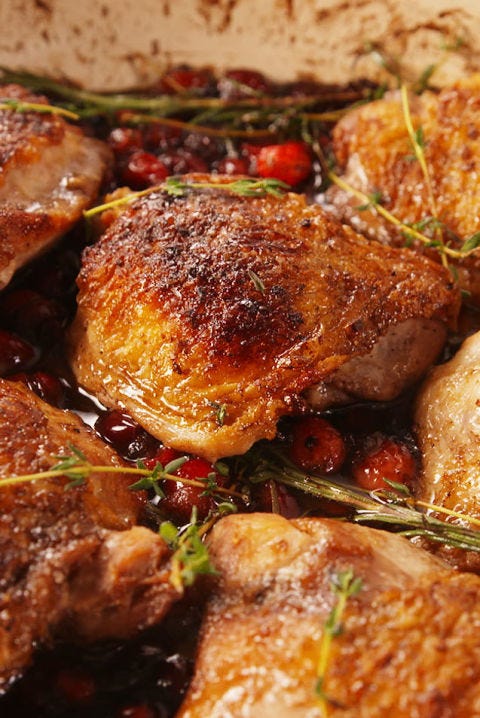 I am always looking for inspiring recipes for chicken, a protein I always have handy in my fridge or freezer. But, quite frankly, plain old chicken can be boring. But, not this dish! It's full of flavor and personality.
I think you are really going to enjoy this one. Be sure and let me know what you think if you make it!
xoxo…