This past weekend, we showered one of my besties, sweet Sloan, and her and Ryan's soon-to-be family of 3!

Sloan was my very first college friend and I literally cannot imagine my life without her.
You know those people that you think understand what you are trying to say, even when the words come out horribly wrong, but they get it because they get you and know your heart? Yep. She is one of those people for me, along with the other 2 ladies in the above picture. One of those if I had to call in the middle of the night, she would answer, people. And this is a super sweet season to be walking through with her and her family.
Sloan is a voracious reader, and we have no doubt that the baby, and any other children to follow, will grow to love stories and the written word as much as their Mama, so we hostesses felt that a classic Storybook Themed Baby Shower seemed just about perfect for this Mommy-to-be. And everything from the invitations, to the games, the decorations, and even the food & drink were all themed.
Isn't that story book banner adorable? Oh the wonders of what you can buy off Etsy!
Classic Ball jars and clear, glass vases were peppered throughout the space filled with Baby's Breath, greenery, and bright & cheery sunflowers.
Lest there be any confusion regarding the theme, we also displayed each of the children's books the food items were themed after next to or near that item. Plus, it was a great take-home gift to the mommy-to-be from the hostesses.
Baby Dobrin's library is already full!
I just love a good theme party and this was one was so fun and whimsical.
My food items were Ham & Cheese Party Sandwiches (we took creative liberties and this loosely translated to our Green Eggs & Ham Dr Seuss menu tie-in) and a colorful Veggie Platter with Creamy Herb Dip that would make even Peter Rabbit blush with envy.
And, we wash it all down with "Man in the Yellow Hat" bright yellow lemonade from, one of my childhood favorites, Curious George.
Now, I have shared my favorite recipe for Creamy Herb Dip before that I had first made for my roommate's engagement party, but wanted to share with you again for good measure. And, later this week, I will share with you my Make Ahead Party Sandwiches recipe that I mentioned above. You will love making these for your next social gathering! So, so easy and delicious!
Another touch I loved was the idea to use a book as our guest book, that way each time Sloan or Ryan read it to the baby, they can also read the notes and encouragements from their friends and family who attended on this day.
I know it will be a keepsake she treasures. There are signatures peppered throughout the entire book. With each turn of the page, I know she will smile.
Sloan is not really one who enjoys being the center of attention, but she indulged all her guests by sitting in the front of the room and took time to open each and every gift— and there were many. 
And, in turn, we all ooohed and ahhhed at all the right moments and loved watching her reactions to each of the gifts. It's an amazing thing to watch your friends become mothers and how naturally they embrace all of it.
And, this baby, this baby already loves the Bulldawgs!
He or she already has many, many gameday outfits and accessories come fall.
We had such fun at the shower and we are all so excited about this blessing and literally cannot wait to meet him or her in April.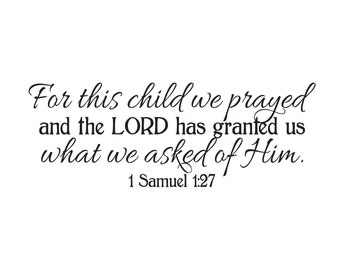 xoxo…