Are you a reader who is intimidated by big books?
I was. And sometimes, still am.
But, nothing beats the sense of accomplishment you feel when you close the cover for the final time on a really big book. Especially one that felt like a much smaller book and was paced appropriately that you flew through it!
So, here are my top favorite really big books (books over 500 pages) that I loved and highly recommend to all readers. Casual and serious alike.
Gone With the Wind by Margaret Mitchell
In my opinion, the most classic, Southern, coming-of-age story that was ever told. Atmospheric, engrossing, absorbing, emotional. A true masterpiece and tour de force.
"The story is set in Clayton County, Georgia, and Atlanta during the American Civil War and Reconstruction era. It depicts the struggles of young Scarlett O'Hara, the daughter of a well-to-do plantation owner, who must use every means at her disposal to claw her way out of the poverty she finds herself in after Sherman's March to the Sea." (Goodreads.com)
The Count of Monte Cristo by Alexander Dumas
"All human wisdom is contained in these two words – Wait and Hope." 
It's 1815 and Edmund Dantès, a young and aristocratic merchant, returns to Marseilles from his time abroad to marry his love, Mercédès. Having recently secured a future for them both as the successor to his Captain, he is suddenly thrown into prison for a crime that he did not commit and he spends years languishing on "what if…"
While in prison, Edmund learns of the mysterious hidden treasure on the Isle of Monte Cristo and it fuels his desire to escape, unearth the treasure, and plot revenge on those who have wronged him. And what follows is one of the greatest literary tales of all time.
Beautifully written and meticulously plotted, Dumas will keep you flipping pages.
The Pillars of the Earth by Ken Follett
This was a 2018 read for me, and my latest entry to my "Big Books" list.
It's set in 12th century feudal England and the entire story and its dramatic cast of characters all center around the building of a glorious cathedral in Kingsbridge.
"Against this richly imagined and intricately interwoven backdrop, filled with the ravages of war and the rhythms of daily life, the master storyteller draws the reader irresistibly into the intertwined lives of his characters into their dreams, their labors, and their loves: Tom, the master builder; Aliena, the ravishingly beautiful noblewoman; Philip, the prior of Kingsbridge; Jack, the artist in stone; and Ellen, the woman of the forest who casts a terrifying curse. From humble stonemason to imperious monarch, each character is brought vividly to life." (Goodreads.com)
11/23/63 by Stephen King
My very first Stephen King novel (I am not a horror fan) and one of the most original works I have ever read.
"Life can turn on a dime—or stumble into the extraordinary, as it does for Jake Epping, a high school English teacher… a bizarre secret comes to light when Jake's friend Al, owner of the local diner, enlists Jake to take over the mission that has become his obsession—to prevent the Kennedy assassination. How? By stepping through a portal in the diner's storeroom, and into the era of Ike and Elvis, of big American cars, sock hops, and cigarette smoke… Finding himself in warmhearted Jodie, Texas, Jake begins a new life. But all turns in the road lead to a troubled loner named Lee Harvey Oswald. The course of history is about to be rewritten…and become heart-stoppingly suspenseful." (Goodreads.com)
Harry Potter and the Order of the Phoenix by JK Rowling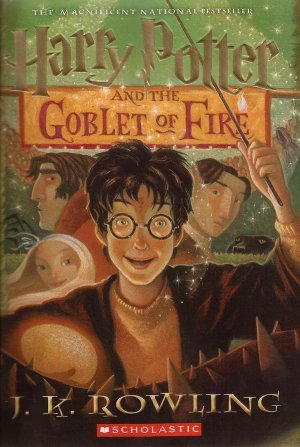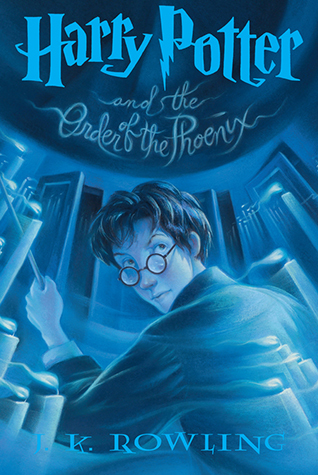 Now, I LOVE all Harry Potter books. But, there is something about Books 4 &5 in the series, The Goblet of Fire and The Order of the Phoenix each time I return to the series. And they are, admittedly, the heftiest in the 7 book cannon.
In these center-of-the-series works, we follow Harry through his 4th and 5th years at Hogwarts School of Witchcraft & Wizardry. But, these books have something the others don't… the unexpected return of the antagonist, Lord Voldemort.
Both are incredibly plotted, fast-paced, character driven, and ripe with innuendo into the future in the series. This series is masterfully written. Don't let the fact that it is technically YA (Young Adult fiction), throw you… this series is perfection for anyone who enjoy great fantasy.
All the Light We Cannot See by Anthony Doerr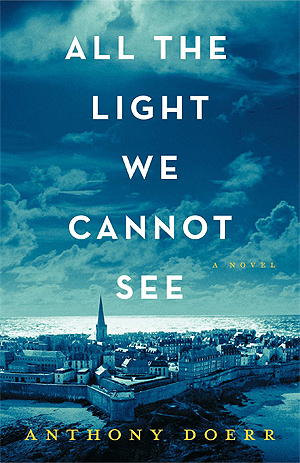 One of the single greatest pieces of WWII historical fiction I have ever read!
"Marie-Laure lives in Paris near the Museum of Natural History, where her father works. When she is twelve, the Nazis occupy Paris and father and daughter flee to the walled citadel of Saint-Malo, where Marie-Laure's reclusive great uncle lives in a tall house by the sea. With them they carry what might be the museum's most valuable and dangerous jewel… In a mining town in Germany, Werner Pfennig, an orphan, grows up with his younger sister, enchanted by a crude radio they find that brings them news and stories from places they have never seen or imagined. Werner becomes an expert at building and fixing these crucial new instruments and is enlisted to use his talent to track down the resistance. Deftly interweaving the lives of Marie-Laure and Werner, Doerr illuminates the ways, against all odds, people try to be good to one another." (Goodreads.com)
This one of those rare pieces of fiction that I would recommend to any one. I loved it!
Next on my list of Big Books to tackle?
The Shell Seekers by Rosamunde Pilcher (currently reading)
Lonesome Dove by Larry McMurtry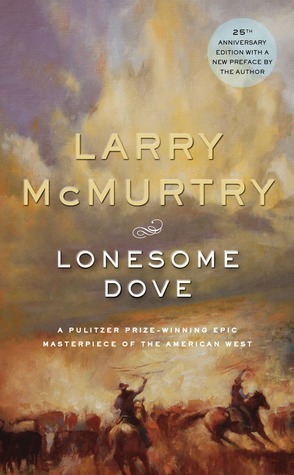 So, what are some of your favorite Big Books?
Happy reading!
xoxo…