As you read this, imagine cool, crystal water lapping around your ankles.
Warm sunshine on your face. Bringing out your freckles across the bridge of your nose.
There is a whiff of something in the air. Coconut-scented suntan lotion perhaps?
There is a cool breeze blowing through your hair, not too much to be annoying, but just enough so that your ponytail tickles the backs of your shoulders.
Quiet conversations happening all around you.
And the sound of children's laughter can't be mistaken amidst the soft and melodic sound that comes with each ocean wave.
Yep! I am at the beach this week with my sweet family.
And I painted you that picture not for you to be jealous… okay, you can be a little bit… but to invite you in to my life this week and allow me to share with you "what's happening now." Isn't that the whole purpose for this blog thing?!?
So, part of what I love about my beach weeks is that I catch up on the never-ending pile of books that congregate on my desk. My Goodreads "to read" shelf grows almost daily.
So, this is what I have my nose stuck in this week…
Every Secret Thing by Susannah Kearsley 
My love for all things Susanna Kearsley is no secret.
Nor should it be! I have loved every minute of every single one of her books I have read so far. I get lost in them. And I don't anticipate this one to be any different. Mom already read it and touted it "her favorite Susannah Kearsley book so far."
Chasing Fireflies by Charles Martin
Another of my personal favorite authors. His novels leave me breathless and often crying multiple times before the end of the book. His characters, to me, are real people that I imagine long after I close the binding- they leap off the page!
GoodReads says, "They have one summer to find what was lost long ago.
"Never settle for less than the truth," she told him.
But when you don't even know your real name, the truth gets a little complicated. It can nestle so close to home it's hard to see. It can even flourish inside a lie. And as Chase Walker discovered, learning the truth about who you are can be as elusive–and as magical–as chasing fireflies on a summer night.
A haunting story about fishing, baseball, home cooking, and other matters of life and death…"
The Orchid House by Lucinda Riley 
I also have a habit of trying a new author each time I go on a reading binge. This summer, it's Lucinda Riley.
This book was suggested to me because of my deep and abiding devotion to Kate Morton epics and have been told it's a sweeping saga spanning from 1930s to present day and from war-torn Europe to Thailand and back again.
Can't wait!
And I think that will keep me plenty busy these next few days…
But, I also wanted to share with you some books I have recently read that I really enjoyed. Maybe they will make your summer reading list?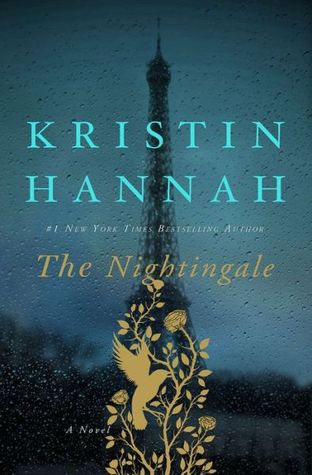 And all I can say about that one is, "wow!" Been telling anyone that would listen, "YOU SHOULD READ THIS!"
So… What are you reading?!? Anything good you want to share?
Can't wait to catch up and reconnect with you when I am back from vacation, but for now, I am signing off to enjoy some relax time with family.
See you soon…
Have fun!
xoxo….