When it comes to style, simple is better.
Sometimes it is the simplest of little tweaks that make you both look and feel more polished and put-together. No matter how simple or how small the change, if it allows you to feel more confident and self-assured…who wouldn't do that?!?
Here are my Top 10 Easy Ways to Instantly LOOK and FEEL more polished…
1. Throw on a fitted jacket or blazer.
When pulled on over jeans, a skirt, a dress, or dress slacks, do you not feel more confidant, more powerful, and more courageous when you pull on a jacket or blazer? I do. It completely alters the way I feel about myself and I don't know of one single outfit in my closet that cannot be improved by the addition of a blazer of jacket.
2. Wear an eye-catching, bright lip color.
Nothing says "Look at me! I'm beautiful and confident." quite like a bold lip color. The key is to choose a lip color that both compliments your coloring, but doesn't overpower your look. Minimal eye makeup and simple accessories let your lips do the talkin'.
3. Learn how to sit & stand. Perfect that posture!
It is no simple myth that sitting and standing straighter and taller with strong posture makes you look and feel better. So stinkin' simple! Just takes a bit of practice.
4. Paint those nails and maintain your mani.
When I said you would feel more polished, I meant literally 'to polish.' 🙂  I love the way I feel when my fingers are painted and my hands look pretty. I am in business, so there is a lot of handshaking going on and I have so much more confidence when those nails are painted and they are manicured and neat.
Don't neglect your hands and nails!
(P.S.- How cute are these pastels? Perfect for Easter.)
5. Pile on the bracelets!
Okay, so yes, I am a little contradictory on this one. I say "less is more" than I say "pile 'em on!" Less is more until it comes to jewelry. I think I will have that cross-stitched on a pillow in my room someday.
Stack 'em up! Nothing overwhelming or gaudy, but a few bangles here and there stacked along with a great watch is always an easy hit!
6. Prime and conceal.
I use both a face primer and an illuminating concealer every day. Every day. It allows my makeup (whatever quantity I decide to wear) to stay fresh looking longer, creates a matte finish, and brings luminosity and glow to my overall look.
I use OC8 Mattifying Primer Gel to keep me looking fresh all day.
7. Wear a fragrance you love… daily.
There may be no simpler thing in the world that spritzing on perfume. It has become part of my daily morning routine. Pick a fragrance you love and that loves you back, spray one time (do not over do it), and go!
My go-to fragrance is CoCo Mademoiselle. It's my perfect scent- fresh, clean, and not too floral. I have been wearing it for a little more than a year and I constantly get compliments. I feel more beautiful and more feminine with just one simple spray.
8. Pull that hair back!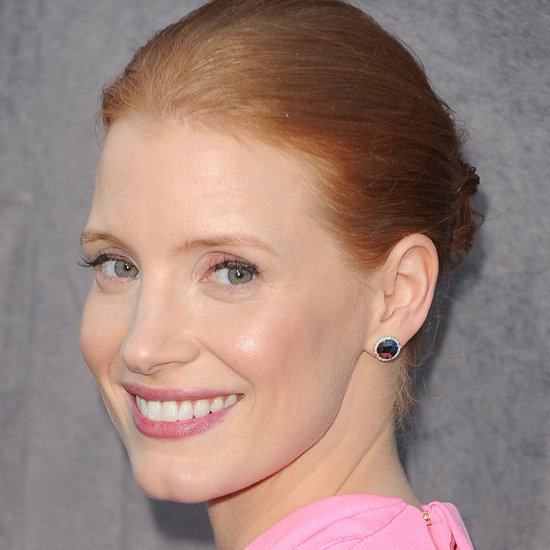 Look how great they look.
Classic. Effortless. Simple. Sophisticated. Uncomplicated.  
Need I say more?
I didn't think so. Moving on…
9. Loop a light-weight scarf around your neck.
Oh the wonders of my scarf collection! They are the ultimate closet chameleon. I wear them a dozen different ways with a dozen different things.
Scarves. Not just a cold weather accessory.
10. Change-up your eye shadow and eye liner color.
Keep 'em guessing! Take a break from basic black, greys, and browns.
I purchased some deep plum mascara a few months ago and haven't worn any yet, I am going to remedy that now.
There are only a few rules…
1) Have fun!
2) Use colors that play up your eye color!
3) Not too heavy.
I mean, just look at Eva Mendes' cool teal eye liner. Gorgeous, subtle, but noticeable. Mixes in beautifully with her bronzed skin, peach cheeks, and dark brown mascara.
And then another time she plays with greys, charcoals, and shades of lilac.
Or maybe some soft pinks and nudes?
It's so very simple to change up your look and to appear, fresh, polished, and updated in just 1 simple step.
What's your one favorite thing you do to update or polish off your look?
Have fun!