The Oscars.
A night of great fashion & the highest awards given to the acting community.
And I was watching every minute of it.
Well, almost.
I mean, come on! That is one long awards show!
But the one part I don't miss is the Red Carpet. I love the energy of it, the "who are you wearing?"s heard above the mobs of fans and photographer clicks.
For those of you who missed it, here is who wins top honors… at least in my book.
You be the judge!
Reese Witherspoon wowed me in this black & white off-the-shoulder stunner with minimal makeup and gorgeous, demure curls.
Jennifer Lopez made jaws drop when she waltzed down the carpet in this glittering nude ballgown. The beading & detail really were exquisite.
This may be one of her best looks yet.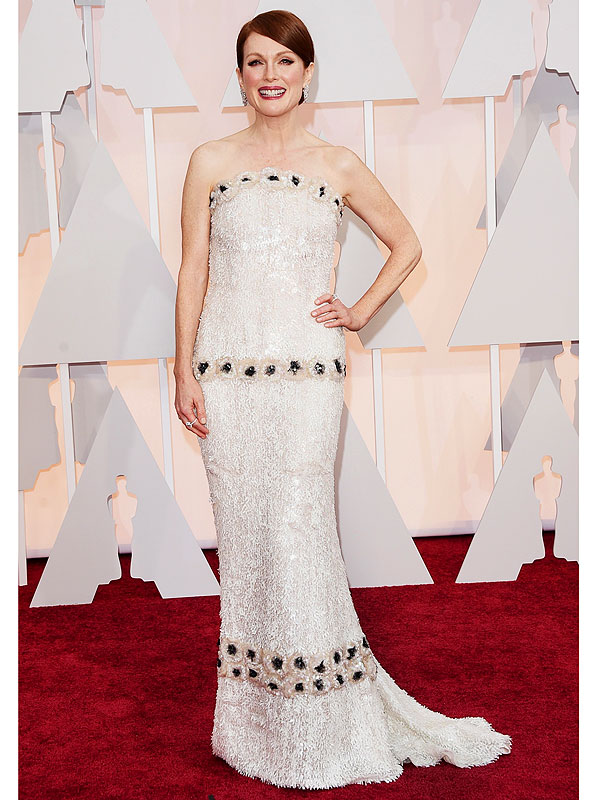 Best Actress winner Julianne Moore took my breath in this luscious white gown accented with emeralds.
She just glows in it! Her skin tone is so lovely & that low bun was perfection.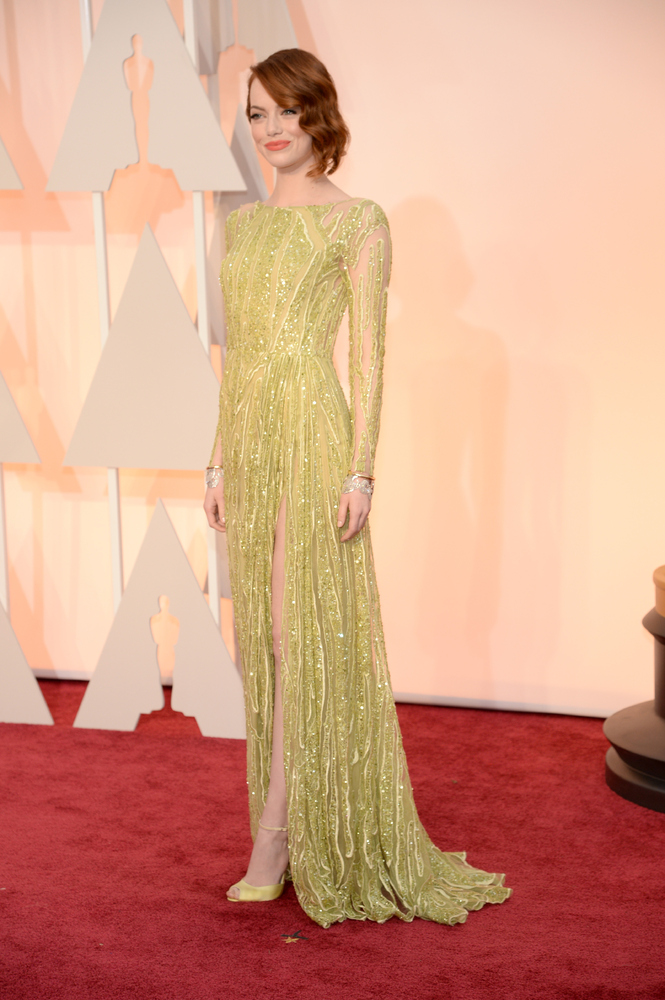 Emma Stone certainly wins for most unique color- chartreuse! I die!
Love the sleeves, the cinched waist, and the gorgeous beading. She was a knock-out & very old Hollywood.
And best classic black ensemble goes to Cate Blanchett, which in my mind, can do no wrong! I loved the simplicity of this look with the edgy fringe around the bust + statement making turquoise jewelry. She looked so statuesque.
And we can't forget about the gentlemen. Especially when they look this dapper.
It comes as no surprise that I found him to be absolutely stunning on the Red Carpet…
But then again, I love him in almost anything!
Be still my heart…
And if anyone can pull the velvet jacket off, it's Common.
So classy, and he and John Legend's performance of Glory was a moment not to be missed!
And finally, for a man in white.
British invasion! Benedict Cumberbatch looked every bit the part of a glamorous leading man in this white tuxedo jacket.
And because I love him, shout out to Eddie Redmayne in this stunning midnight blue tux with black lapel and classic bow tie.
It is okay to call a tux stunning?
Okay, good.
So, that's a wrap after one spectacular awards season!
Just amazing… until next year…