So, a little under 2 weeks back, we hit 78 degrees as a high one weekday. I met one of my best girls for dinner and we ate outside on a patio.
In February.
What is this life!?!
All that to say, although I love winter and all its bleakness, its bared trees, its accessories, and its crispness, SPRING is coming.
So, wanted to preview a few Spring Looks I am loving…
Now, let me say this, these are not trends off the runway from NYC or Paris, they are simply looks that I love and may not be what's "in" for Spring or Summer 2019; simply what I am looking forward to. I am never that good at following what's current.
Taking a walk on the wild side… Mix in some Animal Print
I have said it before, and I am sure I will say it again, but for me, Animal print is a neutral.
In my closet, or in my home, I treat leopard print, and any sort of animal print really, as I would any other neutral.
I wear & pair it with solids, patterns, floral, and even other animal prints.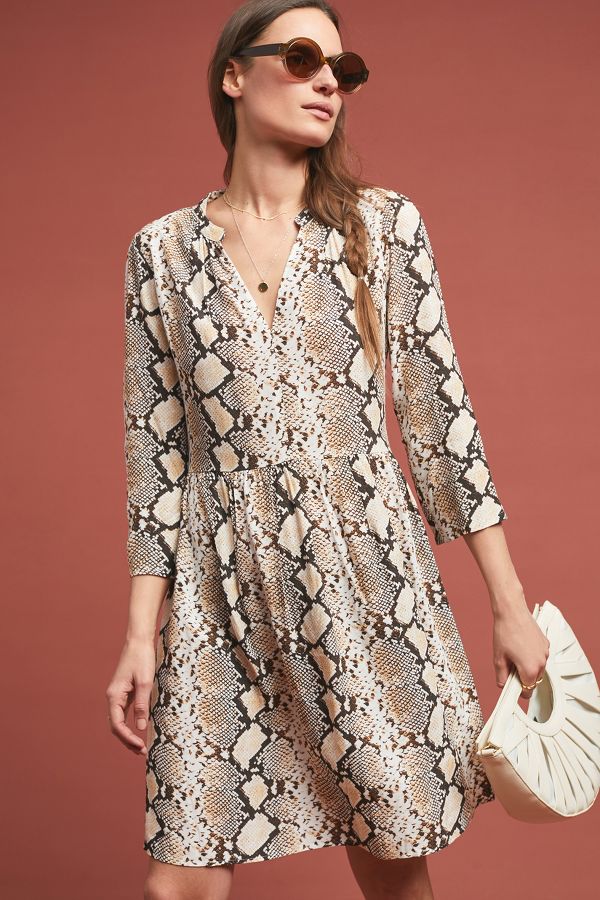 I love the juxtaposition and the pattern play!
And people often ask, are there any rhymes or reasons or rules to pairing animal print with other textures and patterns in your home or in your wardrobe?
And as far as I know, there isn't!
The only rule I ever abide by is if I love it, I do it.
Not sure where to start?
Mix in small mentions or whispers of it.
Earrings, handbags, a scarf, a pair of sandals or booties. And in your home? Perhaps a runner or a rug or even an animal print throw wrapped around your favorite cozy chair. And then add another pattern, a bright hue, or another texture that you love.
I think you will be surprised how well the 2 will complement each other.
Head-to-Toe Neutrals
I have always been a monochromatic dresser, at least for most of my adolescent and adult life. I love the way an all black ensemble looks and feels.
But, now it's time to lighten up a bit and play around with this same trend in some lighter, airier, neutral hues.
Some tips for all-over monochromatic looks?
Pick similar hues that complement each other, ie a blush and a taupe or a white and light, heather gray.
Pick same hue, but slightly different texture one from another.
Don't be afraid to go all-over-same-color! It is chic and simplistic and perfect! When you commit, commit to it.
See some examples of these tricks of the trade below…
And this look isn't just for "dressy" outfits… Try rocking it on the weekends and in lounge or athletic wear too.
Scarf-Print Patterns everywhere but scarves!
You know those patterns I mean– paisley, florals, and even bandanna print? Those patterns you typically tie around your neck? Well now, try them all over!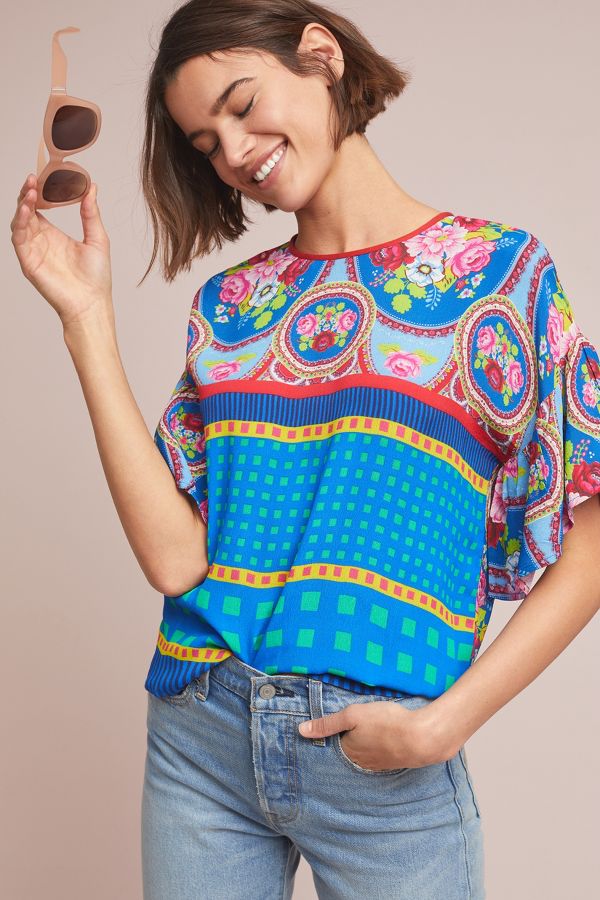 I love the ethereal lightness of this trend in beautiful blouses, kimonos, and lightweight, all weather jackets and sweaters.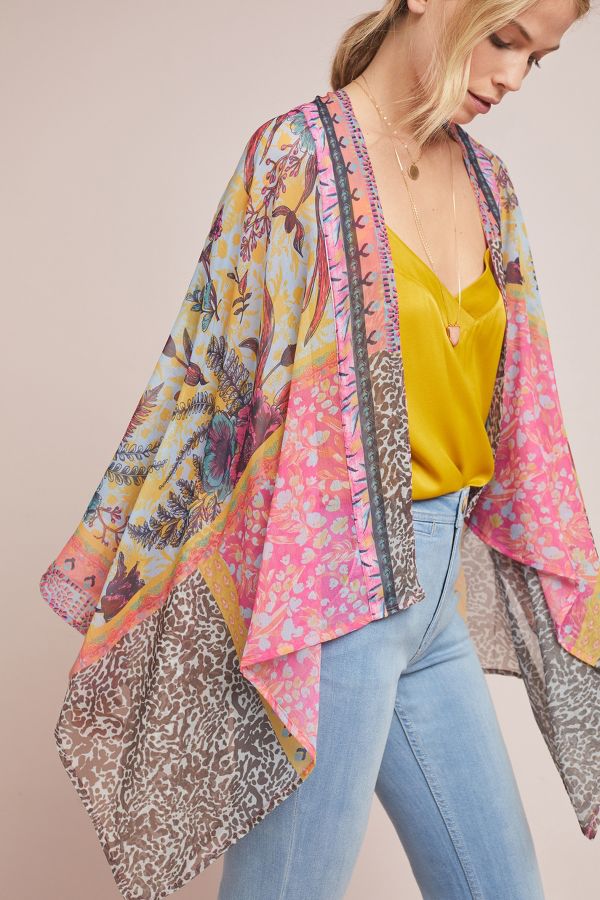 I think it's the perfect, punchy and bright addition to any spring or summertime wardrobe!
Moto Jackets
I love a good, classic Moto jacket. I wear them to work, to play, running errands, on vacation, and everything in between. In fact, I have 3 different ones hanging in my closet now!
And you can pair them with just about anything in your closet!
Jeans and a Tee? Yep!
Black dress pants? Yep!
A floral, summery maxi dress? Yep!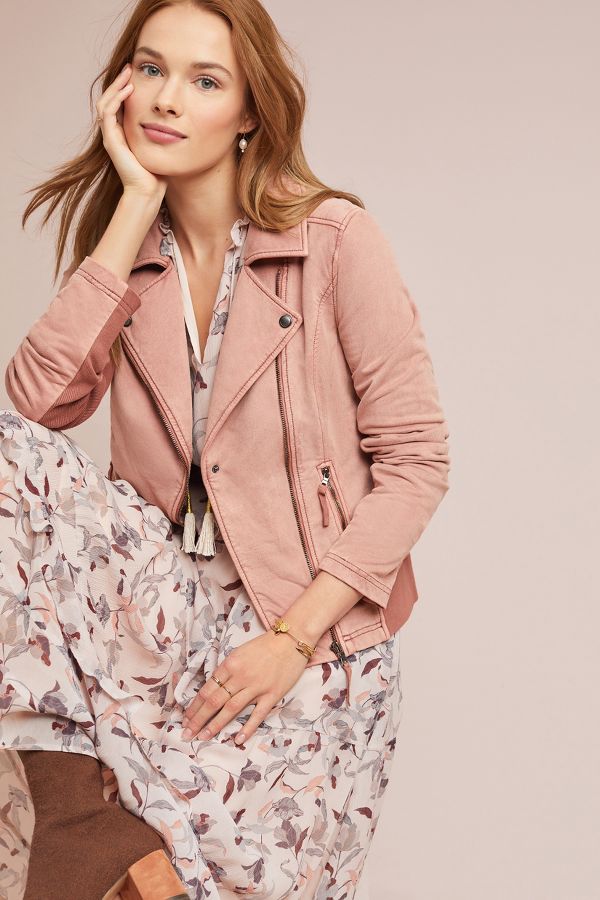 But, I am seriously crushing on these lighter hued, soft suede, and even belted versions I am seeing lately!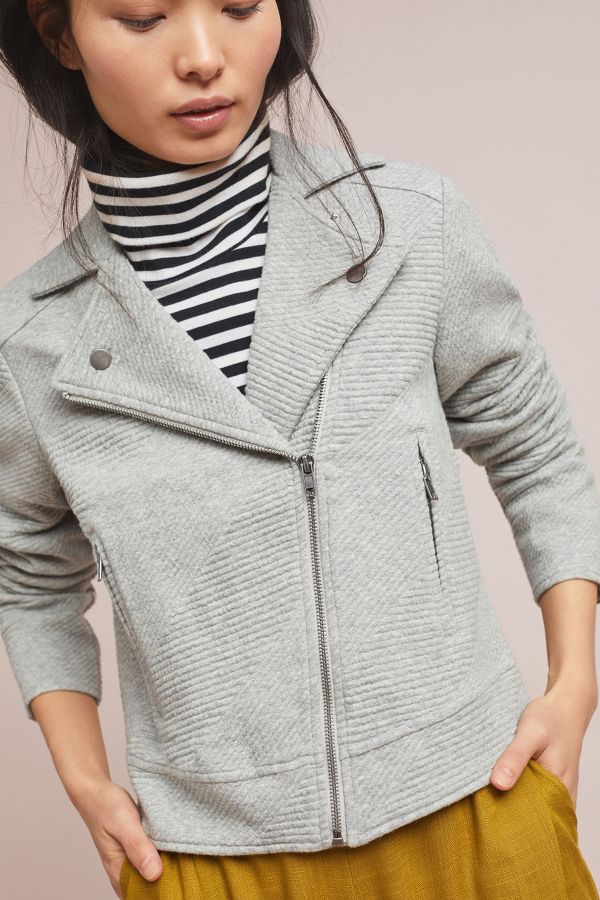 They truly are one of those pieces that you can just throw-on-and-go and look pulled together and polished in a flash!
Hot Magenta!
So, magenta is a "hot" Pantone color of choice for Spring & Summer 2019, and, for once, I'd love to jump on this bandwagon!
This color so reminds me of my Nana as she loved the way she felt and looked when she rocked a really bright shade of pink or purple. And who doesn't want to emulate their Nana's?!?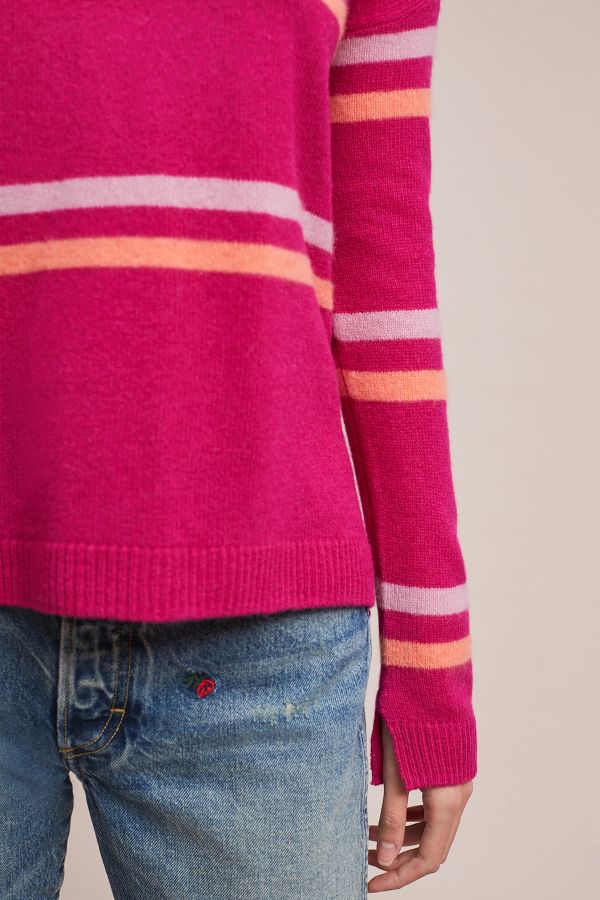 This hue is popping up everywhere around me and it's bold and bright and rich and makes me so very happy!
Pink not your thing? Totally fine! Maybe just add a magenta handbag or a swipe of magenta lip color or nail color just to dip your toe in the trend.
You never know what you might think! We can all surprise ourselves from time to time.
Whether you try one of these Springtime favorites or none of them, I hope you were inspired to try something new or to pull a forgotten about item buried deep in your closet, and give it new life!
Most of all, have fun and live life stylishly!
xoxo…