I'm a seasonal reader at heart.
I read by mood, and it is not dictated how big my TBR list is, or how many books are stacked on my nightstand, or even a real-life bookclub that forces me to read the next, new, bright and shiny book. Rather, I read seasonally.
In winter, I tend to read more complicated family or generational dramas, books set in a rich time or place, those set in a cold setting that I can feel, taste, or touch, or plots that revolve around the holiday season. It's the same reason I love the Hallmark channel this time of year as well! Books like Samantha Silva's Mr Dickens and His Carol, Kristen Hannah's fantastic novel The Great Alone, or Rosamunde Pilcher's Winter Solstice would be welcomed companions to my alarm clock and sound machine on the nightstand.
In summer, I often read more light-hearted fiction, "chick lit", prose that may make me laugh or even cry, but definitely make me feel something; your classic "beach reads", mystery, thrillers, YA, and page-turners are also among my "greatest hits".
In fall, I am drawn to big, long, epic books that I can dive deep into in between Saturdays' busy cadence, and I even dip my toe into Fantasy and Adventure novels this time of year as well. Think along the lines of Ken Follett's Pillars of the Earth or Amor Towles' A Gentleman in Moscow.
But, here we are in the Springtime, and my heart longs for books with incredible characters, great, frothy dialogue, and a wonderful story that is well told. Oftentimes, that book is classified as Southern Lit and are richly steeped in great time and place, and often set, in the deep South. In terms of other genres, I tend to gravitate towards Historical fiction and non-fiction/memoir this time of year, but am always looking for "another great book."
So, as we cross over officially into Spring & Summer here in the Deep South, the days are longer, there are more daylight (ahem! reading hours) in the day, the temperatures are rising, and we all have lake days and beach weeks and vacations tempting us on our calendars, I wanted to share a few of my favorite, both past and present, spring & summertime reads perfect for this time of year… especially if you are a mood reader like me. Now, these are not my all-time favorites, although some I guess certainly could be, just simply books I have enjoyed and think they are perfect for our current season.
What Alice Forgot by Liane Moriarty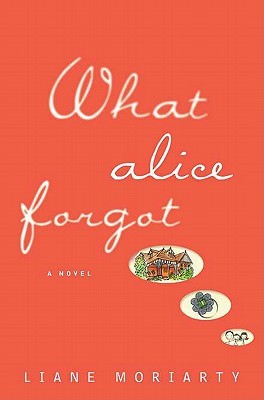 While I think this work is technically classified as "chick lit", or lighthearted women's fiction, but its deceptively more complex and made me think far past the page. It was truly innovative, fresh, and thought-provoking.
Very conversational writing style and is told via multiple narrators throughout the story's timeline. I couldn't put this one down. It was sweet and funny and compulsively readable.
Where the Crawdads Sing by Delia Owens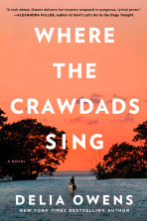 A recent completion of mine, but no less memorable just because it was so recently enjoyed!
A compelling plot told in duel time line format, an interesting and quirky cast of characters, beautiful nature writing and descriptions of this mysterious marsh lands of North Carolina, and truly, one of the more memorable heroines I have read in quite a while. Kya will enchant you and you'll be lulled and pulled in deep into the marsh… farther in, where the crawdads sing.
Charles Martin's When Crickets Cry
Because would any of my "book lists" be complete without a Charles Martin plug? And this one might be my favorite to read this time of year with a quick second place being Unwritten, so check that one out too!
Truly one of my lifetime favorite books. I have now read it a total of 3 times now and each time I pick it up, I discover a new detail or simply feel the story more profoundly. It's an excellent story, emotionally wrought, has wonderfully flawed characters who find healing in each other, and it all takes place in small, coastal sleepy Southern town. Its deeply rooted in time and place, spans several years, and will tug at all the heart strings you got.
Where'd you go, Bernadette? by Maria Semple
Very rare does a book make me laugh out loud and not just chuckle a bit to myself; a piece of fiction has to work really hard usually to earn my laughter or tears.
It's a mother-daughter tale, but nothing like you think. When Bernadette's daughter Bee claims a family trek to Antarctica in exchange for perfect grades on her report card, quintessential shut-in Bernadette throws herself into planning head first. So, when her mom goes missing, Bee pieces together a highly elaborate trail of clues to discover her mom's whereabouts, and more importantly, the secrets she has long been keeping. It's a great page-turner perfect for summertime pool lounging. And also, how perfect is this cover? Love it!
And now would be the perfect time to read this charmingly quirky novel as it is about to be made into a movie!
Driftwood Summer by Patti Callahan Henry
I once ran out of books one summer while on HHI, SC, and so, one afternoon, I ran over to Barnes & Noble and discovered their "Local Authors" table which features names like Pat Conroy, Mary Kay Andrews, and Patti Callahan Henry. This was the first book I read by her and I thought it was such a sweet, salty, summery read.
Three very different sisters all reunite in a sleepy coastal town to save their family's decades-old bookstore, but the summer holds more than just their reunion.
If you do go down the Patti Callahan Henry rabbit hole, as I did that one summer, I also recommend Between the Tides.
Now, for a few nonfiction picks, because I read a good bit of that this time of year as well.
I'd Rather be Reading: The Delights and Dilemmas of the Reading Life by Anne Bogel
This is an artfully curated essay collection toted as "relatable reflections on the reading life" from Anne Bogel, whom you may know from the Modern Mrs. Darcy blog or the What Should I Read Next? podcast.
In just a little over 2 complete commutes to and from my office, I devoured this book in its audio version and I chuckled to myself and thought "that is so me!" WAY more time than I care to count!
It was absolutely delightful, charming, and felt oddly like catching up with an old, bookish friend.
Seabiscuit: An American Legend by Laura Hillenbrand
Probably one of my more unexpected recommendations, but wow! was this book incredible. The story, the historical details, the narrative drive she builds from her research- it is truly a non-fiction, history book that reads like a novel full of drama and angst and emotion. I was enthralled and incredibly interested in reading as much Laura Hillenbrand as I can get my hands on.
If you have ever thought about picking this one up, but then catch yourself saying "I don't really care that much about horses" or "I know nothing about horse racing in the 1930s", I thought the same exact things and had the same stream of consciousness, but had this niggling feeling to pick it up and give it a try, and I am infinitely glad that I did!
This is an all-American underdog story at its very best!
Everybody, Always: Becoming Love in a World full of Setbacks and Difficult People by Bob Goff
First of all, it's absolutely, physically impossible to not smile when you watch Bob Goff speak or you read his words, so there is that, and we will start there. I like a good book that will make me nod my head, my face will break into a smile, and my heart feels the occasional tug or nudge.
He poses the question, What happens when we give away love like we're made of it? His path towards this liberated existence we all long for is found in a truth as simple to say as it is hard to do: love people, even the difficult ones, without distinction and without limits. And Bob truly loves like Jesus. He finds ways to meet people where they are, encourage them in the midst of their circumstances, and finds friendships and God's lessons in the most unexpected places– even in befriending a Ugandan witch doctor!
And what about me?… you may ask… What am I planning on reading this season?!?…
Well, of course, I have a few ideas.
Here's what's on the nightstand, on the ever-growing metaphorical TBR, and sitting on my literal book shelves: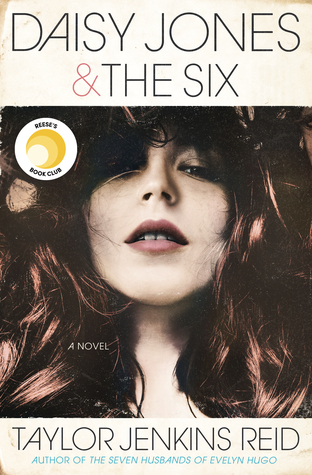 It's an eclectic mix, but I am A-OK with that!
Maybe you will check out a few of them with me as well?!? It's my very own summer reading guide!
Happy reading everyone!
xoxo…