2018 has been an exceptional reading year thus far.
And you know what I think the difference has been?
Intentionality. 
Intentionality in the time I invest in reading and the intentionality that I practice in selecting book titles to read.
So, I wanted to share the best so far! I am well on my way to some personal reading goals in 2018!
Easily the best book I have read so far this year (and, might I say, the best book I have read in a long, long time), is Georgia Hunter's debut historical epic, We Were the Lucky Ones.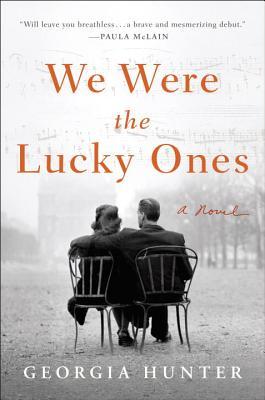 GoodReads.com says, "It is the spring of 1939 and three generations of the Kurc family are doing their best to live normal lives, even as the shadow of war grows closer… But soon the horrors overtaking Europe will become inescapable and the Kurcs will be flung to the far corners of the world, each desperately trying to navigate his or her own path to safety… Driven by an unwavering will to survive and by the fear that they may never see one another again, the Kurcs must rely on hope, ingenuity, and inner strength to persevere… An extraordinary, propulsive novel, We Were the Lucky Ones demonstrates how in the face of the twentieth century's darkest moment, the human spirit can endure and even thrive."
I cannot recommend this book highly enough to all my reader (and non reader) friends alike! This novel hit all the marks for me- made me laugh, cry, ache, and hope.
Big 5 Star rating!
I continued in the Armand Gamache's Murder Mystery series by author Louise Penny; book 2 in this prolific series was A Fatal Grace. 
At a Boxing Day Curling match in the charming town of Three Pines, just outside of Quebec, a murder is committed in broad daylight and in front of the entire town. So brings our unlikeliest of heroes, Chief Inspector Armand Gamache, back to Three Pines and all its quirky characters.
I enjoyed Book 1, but I must say, her books just keep getting better & better! Can't wait for Book 3- The Cruelest Month. Won't be too long until I pick that one up!
I took a step way outside of my reading comfort zone and went on a recommendation of a friend and read Ready Player One, a futuristic sci-fi adventure story by Ernest Cline.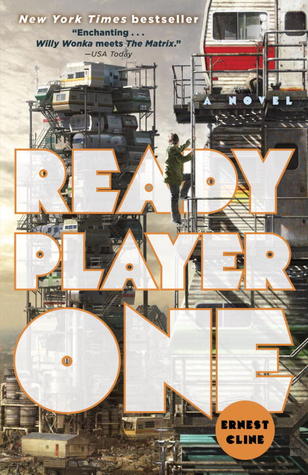 So fun and addicting and jam packed with 80's pop culture references.
Thoroughly enjoyed this wild & twisty ride with all sorts of plot twists and filled with delighted 80's pop culture tidbits. Wade, and all his gunter friends, were true little "heroes" you couldn't help but stand up and cheer for! Wade was so plucky and confidant, but also deeply compassionate and highly-relatable, even for non-gamers like me!
My only criticism is the use of language in the book. It took me out of the story a few times, and that's why it is not getting 5 stars from me.
I am also thoroughly enjoying my re-read of both the Harry Potter Series as well as CS Lewis' classic Chronicles of Narnia this year. There are 7 books in each series and I have read 6 total- 4 from one series and 2 from the other.
HOGWARTS… A School of Witchcraft and Wizardry… He is the boy who lived: the only person to have ever survived the unforgivable killing curse inflicted by the evil Lord Voldemort, who once attempted a brutal takeover of the entire Wizarding world. And, he is bound to return…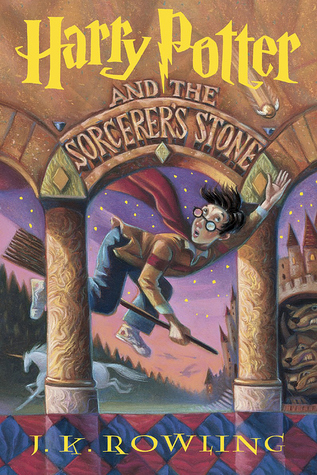 NARNIA…where the woods are thick and cold, where Talking Beasts are called to life…a new world where the adventure begins…
Overall, I am enjoying the re-read of each even more than I remember from the first reading. Knowing the endings, knowing the characters as I do, I am noticing so many little details that would have been invisible upon the first reading, but are incredibly important to the overall themes of the novels and the overarching plot and story lines.
I highly recommend re-reading old favorites. It's just like revisiting old friends you haven't caught up with in a while.
I also read Named of the Dragon by Susanna Kearsley, one of my favorite authors. Every time I am in a book store, and I see one of her titles on the shelf, something comes over me and I have to pick it up and compulsively read it until I close the back cover.
Her writing is so atmospheric, and although this is not one of her best works in my opinion, I did really enjoy this one.
"Tormented by horrific nightmares since the death of her baby five years before, literary agent Lyn Ravenshaw agrees to accompany an author to Wales, where she encounters an eccentric young widow desperately afraid for her own infant's safety and a reclusive playwright who could be her only salvation."
And, what you may ask, is currently on the nightstand? A couple of books actually…
So, what are you reading right now?
xoxo…
You May Also Like...